As artists are confirmed for the 2017 Conference, they will be added here.
The following artists are currently confirmed.
Sara Athans is a director, facilitator, and administrator from Anchorage, Alaska. She currently serves as the Executive Director of Anchorage Community Theatre, where she has focused on diversity, access, and inclusion. She holds a BA in Theatre & Dance from the University of Texas and an MA in Applied Theatre from the Royal Central School of Speech and Drama. Some favorite directing and assistant directing credits include The One Minute Play Festival (2016 & 2017), Visit to a Small Planet (Anchorage Community Theatre 2016), Oh, What  A Lovely War! (Royal Central School of Speech and Drama, 2014), Emergency Prom (The University of Texas, 2012), Elvis Machine (Fusebox Festival, 2012), and Folk (The Cohen New Works Festival, 2011). She has facilitated workshops and worked on projects with a variety of community groups including; the elderly, adults and youth with disabilities, ex-offenders, at risk youth, and elementary-aged students. Sara is particularly interested in new works and devised theatre; she believes the best theatre looks like the people who make it. Sara is a fierce feminist. She is dedicated to creating a future where people of color, women, and other marginalized groups tell their own stories onstage and are involved in every stage and aspect of the theatre-making process.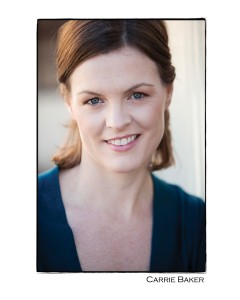 Carrie Baker is an Associate Professor (performance) and Chair of the Department Theatre & Film at the University of Alaska Fairbanks. She is a member of Actor's Equity Association (AEA), Screen Actors Guild- American Federation of Television and Radio Artists (SAG-AFTRA), and a founding company member of New York City's Coyote REP. New York Theatre credits include: New Age Classics, New Perspectives Theatre Company, NYU Festival of New Works, Manhattan Theatre Source, and Coyote REP. Regional Theatre credits include: Utah Shakespearean Festival, Irvine Barclay Theatre, Summer Repertory Theatre, Washington Shakespeare Company, Potomac Theatre Project, Washington Stage Guild, and Fairbanks Shakespeare Theatre. TV: Guiding Light, Ed, and commercial voiceovers. Film: Mining for Ruby, alaskaLand, The Messenger, Chronic Town (Sundance 2008), Eat Me, and various industrial films. Directing credits include Five Women Wearing the Same Dress, Stop Kiss, Speech & Debate, How I Learned to Drive, The Laramie Project, Three Days of Rain, The Two Gentlemen of Verona (Theatre UAF); The Taming of the Shrew (Fairbanks Shakespeare Theatre); Turandot (Fairbanks Symphony Orchestra); The Telephone, Verdi & the Bard (Opera Fairbanks); and DIVE (Middlebury College). Carrie has also served as Vocal Coach and Stage Combat Choreographer on many productions. She has taught acting at Middlebury College, University of California Irvine, Utah Shakespeare Festival, Bethesda Academy of Performing Arts, Washington Shakespeare Company, and Northfield Mount Hermon School. Carrie is on the Relativity School's (Los Angeles) Program Advisory Committee, the Last Frontier Theatre Conference's National Advisory Board, and Fairbanks Shakespeare Theatre's Advisory Board. Carrie holds a BA in Theatre and English from Middlebury College and an MFA in Acting from the University of California, Irvine.
Hilary Bettis writes plays, TV and movies. She is a two-time recipient of the Lecomte du Nouy Prize from Lincoln Center and is a 2015 graduate of the Lila Acheson Wallace Playwright Fellowship at The Juilliard School. Bettis has received fellowships and residencies at the Bay Area Playwrights Festival, O'Neill National Playwrights Conference, 2050 Fellow at New York Theatre Workshop, John N. Wall Fellow at Sewanee Writers' Conference, SPACE at Ryder Farm, Cape Cod Theatre Project, La Jolla Playhouse, New York Foundation for the Arts Fellow, Playwrights' Week at The Lark, NNPN's National Showcase of New Plays, Audrey Residency at New Georges, Two River Theater, Great Plains Theatre Conference, WildWind Lab at Texas Tech, The Kennedy Center/NNPN MFA Workshop and a Sloan/EST Commission. She has had plays recognized every year by The Kilroys since its inception. She has been a Runner-Up for the Alliance Theatre's Kendeda Award, Nuestras Voces National Playwriting Competition, American Blues Theater's Blue Ink Award and the Leah Ryan Prize. She is currently working on a commissioned adaptation of Miss Julie with Miami New Drama. The Ghosts of Lote Bravo received an NNPN Rolling World Premiere at the Unicorn Theatre in Kansas City, MO and Borderlands Theater in Tucson, Arizona. Her play, Alligator, was produced Off-Broadway with New Georges and The Sol Project, and was nominated for a 2017 Drama Desk for Outstanding Music in a Play. As a screenwriter, Bettis has written and produced two short films, B'Hurst and The Iron Warehouse, which have screened at film festivals across the globe. Hilary is currently Story Editor on FX's Emmy-nominated show The Americans.  She is developing a project at The Weinstein Company with Alyssa Milano producing, as well as another project at Fox 21 TVS with producer Bob Levy. She is represented by CAA and Grandview.  www.HilaryBettisWriter.com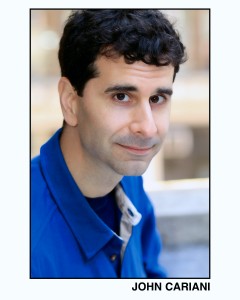 John Cariani is a Tony Award nominated actor and an accomplished playwright. As a playwright, he is best known for his first play, Almost, Maine, which premiered at Portland Stage Company in 2004 and became the most successful play in the company's history. Almost, Maine opened Off-Broadway in 2006 and has since become one of the most popular plays in the United States with over 3,000 productions to date. It is currently the most frequently produced play in North American high schools, topping perennial favorites A Midsummer Night's Dream, You Can't Take It with You, and Our Town. It has also received over twenty international productions and has been translated into over a dozen languages. In 2014, Transport Group revived Almost, Maine Off-Broadway to critical acclaim, and Lincoln Center recorded the production for its Theater on Film and Tape archives. Almost, Maine is published by Dramatists Play Service and is featured in Smith and Kraus' New Playwrights: Best Plays of 2006. John's other plays include Last Gas and LOVE/SICK both of which are newly published by Dramatists Play Service and have had several professional productions across the country and around the world. His newest play, cul-de-sac, is currently in development. As an actor, John has appeared on and off Broadway and in several films and television shows. Originally from Presque Isle, Maine, he is a graduate of Amherst College. He lives in New York City.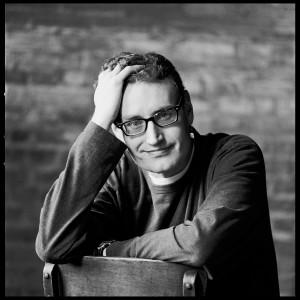 Eric Coble was born in Edinburgh, Scotland and raised on the Navajo and Ute reservations in New Mexico and Colorado. His scripts had been produced on Broadway (Tony-nominated The Velocity of Autumn), in Disney Theme Parks (Jedi Training: Trials of the Temple), and in Las Vegas (upcoming at the Paris Casino). His plays include Bright Ideas, My Barking Dog, The Giver, Fairfield, and A Girl's Guide To Coffee, and have been produced Off-Broadway, in all fifty states of the U.S., and on several continents, including productions at Manhattan Class Company, The Kennedy Center, Playwrights Horizons, Actors Theatre of Louisville Humana Festival, Cleveland Play House, Denver Center Theatre Company, Arena Stage, New York and Edinburgh Fringe Festivals, Habima Theatre (Israel), Rabbit Hole Theatre (U.K.), Pentacion Productions (Spain), Teatr Polski (Poland), Orange Row (Mexico), and the Contemporary American Theatre Festival (U.S.). Awards include two AATE Distinguished Play Awards for Best Adaptation, an Emmy nomination, the Chorpenning Playwriting Award for Body of Work, the AT&T Onstage Award, National Theatre Conference Playwriting Award, an NEA Playwright in Residence Grant, a TCG Extended Collaboration Grant, the Cleveland Arts Prize, two Cuyahoga Arts and Culture Fellowships, and four Ohio Arts Council Individual Excellence Grants. For more insanity, visit www.ericcoble.com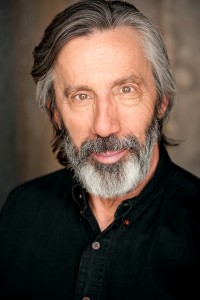 Frank Collison is thrilled to return to the Conference with his wife, Laura Gardner, for their eleventh year. Since last year Frank appeared at Rogue Machine Theatre in the west coast premiere of Still Life by Alexander Dinelaris. He was a recurring character on American Horror Story and continues as a series regular on Mr. Pickles, an animated show airing on Adult Swim. Frank has voiced a series of Experian commercials this year. He also continues with BookPALS, a program run by the SAG Foundation. On the screen audiences will see Frank in The Hero with Sam Elliott, the new Twin Peaks airing on Showtime and Radio Free Albemuth on Netflix. Frank first appeared on stage as a baby in a summer tent theatre, trained at the American Conservatory Theatre in San Francisco, earned his BA in theatre at San Francisco State University where he performed street theatre and helped establish Pinecrest Theatre in the Sierra Nevada. He then went on to earn an MFA in acting at UC San Diego. Appearing in over 150 stage productions, Frank has worked Off-Broadway, with the New Jersey Shakespeare Festival, Chamber Repertory Theatre in Boston, Denver Center Theatre Company and Pacific Conservatory of the Performing Arts. In Los Angeles, Frank has acted in productions at the Bilingual Foundation of the Arts, Ensemble Studio Theatre, Los Angeles Theatre Company, Rogue Machine and Pacific Resident Theatre where he is a founding member. The LA Weekly honored his performance as Mr. Peachum in PRT's The Beggars' Opera as best supporting actor. Frank's film work includes Hitchcock, The Happening, The Village, The Whole Ten Yards, Hope Springs, Hidalgo, Suspect Zero, O Brother, Where Art Thou?, The Majestic, Mobsters, The Last Boy Scout, Buddy, Alien Nation, Diggstown, The Blob, My Summer Story and David Lynch's Wild at Heart which won the Golden Palm Award at Cannes. Frank is best known to television audiences as Horace Bing, the bumbling telegraph operator on CBS's Dr. Quinn, Medicine Woman. His extensive television appearances include guest-starring roles on Silicon Valley, Backstrom, Monk, Stargate Atlantis, HBO's Carnivale and Luck, Seventh Heaven, NYPD Blue, Star Trek, the Next Generation, and Hill Street Blues. Contact Frank at www.frankcollison.com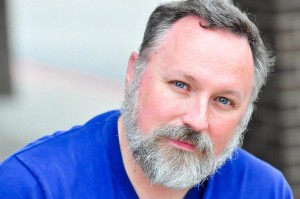 Ben Corbett is a Designated Linklater Voice Teacher (Shakespeare & Co. 2012). He teaches Kristin Linklater's vocal progression, and phonetics/accents using Louis Colaianni's Phonetic Pillows, and Uta Hagen's approach to acting. His professional vocal coaching credits include the Hollywood Fringe Festival, Shakespeare Dallas, City Rep, the William Inge Theatre Festival, Nashville Shakespeare Festival, Oklahoma Shakespeare in the Park, Barter Theatre, Burning Coal Theatre Company, Bare Theatre, and Shakespeare Santa Cruz. Ben's professional acting credits include two-and-a-half years as a resident actor at Barter Theatre, additional roles at the William Inge Theatre Festival, City Rep, Blowing Rock Stage Co., Burning Coal Theatre Co., Light Opera Oklahoma, Shakespeare & Co., North Carolina Shakespeare Festival, Three Rivers Shakespeare Festival, and Shakespeare Festival of Dallas. For three years, he has served as both an actor and voice/acting teacher at the Last Frontier Theatre Conference. He recently gave a talk at the Association of Theatre in Higher Education, "Keep Yer Yap Shut: Freeing the Natural Voice in Rural America." Ben Corbett is a full-time Associate Professor of Voice and Acting at the William Inge Center for the Arts at Independence Community College. He has previous experience working for the William Inge Theater Festival as an actor, director and vocal coach. For the Inge Festival, Ben has played the role of Pinky in Inge's production of Where's Daddy, the sole character in Inge's one-act The Love Death as part of Inge: A Complex Evening for the 2009 Inge Festival. He has directed scenes from Come Back, Little Sheba, Picnic, and Natural Affection as part of Scenes at the Inge House Scenes for several past Inge Festivals. He is a proud member of Actor's Equity, and an Associate Editor for Oklahoma for the International Dialects of English Archive. He has launched his own voice practice, BenCorbettVoice.com, and welcomes private clients who wish to explore the possibility and power of their speaking voices.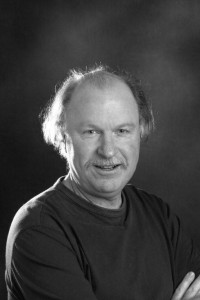 Timothy Daly is one of Australia's most internationally-produced playwrights, with a string of national and international productions to his credit. Actors such as Academy-Award winners Cate Blanchett and Geoffrey Rush have appeared in his plays. His play Derrida In Love was written expressly for the 2011 & 2013 Academy Award nominee Jacki Weaver, which she performed in a sold-out production in Sydney. His play Kafka Dances has won over a dozen national and international awards since its première, and is the most internationally-performed Australian play of all time. Its most recent production was in February-March 2015 at Theatre Grybowski in Warsaw, Poland. Timothy Daly's play Richard III (ou presque) premiered at the 2011 Festival of Avignon, followed by a season in Paris in October to November, 2012. His play The Man in the Attic was awarded Australia's most prestigious award for a new play, the Patrick White Playwrights' Award. It received a Paris season in Feb, 2012, and was performed in a sold-out season at the 2013 Festival of Avignon, the third of Timothy Daly's plays to be performed at France's most prestigious theatre festival. The production was invited back to the 2015 Avignon Festival, and made its Italian premiere in December, 2015. Timothy Daly is the 2013 recipient of a Paris Studio Residency Award by the Australia Council for the Arts. He advises on over 100 scripts and productions a year and his book 21st Century Playwriting will be published by Smith & Kraus later this year. Timothy Daly is represented by Victoria Wisdom and her Los Angeles-based management and production company.
Peter Ellenstein is an award-winning director and producer. He comes from a theatrical family and has spent 35+ years in professional theatre.  His focus over the last two decades has primarily been the development of new work.   He is currently acting as a consultant for the Dramatists Guild and the 24-Hour Company. In Summer, 2016 he served as Interim Artistic Director of the Gretna Theatre in Pennsylvania, where he'll direct the premiere of the new musical, "Gathering Blue" later this summer.  In 2015-16 he was Interim Artistic Director of the Jerry Herman Ring Theatre at the University of Miami. For thirteen years he was Artistic Director of the William Inge Center for the Arts inl Kansas, and seven years as Producing Director of the Los Angeles Repertory Company. Peter has directed the first productions of plays and musicals by Theresa Rebeck, Kristoffer Diaz, Richard Hellesen, David Krumholtz, Michael Lew, Jenny Bicks, Marcia Cebulska, Michael Silversher, Joe Iconis and David Kershenbaum, and many others.  He has aided the development of over fifty full-length plays and hundreds of short plays.  He directed and produced many plays and musicals in Los Angeles receiving much critical praise, award nominations and awards (Ovation Awards, LA Weekly, Drama-Logue, Backstage, Robby's etc…), primarily for his work with the Los Angeles Repertory Company. Peter studied with Stella Adler, David Craig, Paul Sills, Robert Ellenstein, Robert Easton, Janet Eilber, Mary Carver and many others.  He attended American Conservatory Theatre and received his MFA from Minnesota State University, Mankato.   Peter served twice on the Barack Obama campaign's National Arts Policy Committee. He is thrilled to return to Valdez and LFTC; a unique and remarkable incubator for playwrights and artists.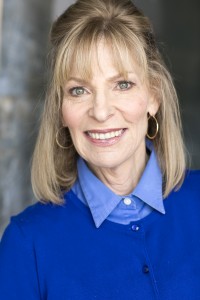 Laura Gardner is delighted to return for her eleventh Conference with her husband, Frank Collison. She was nominated for Best Supporting Actress by the LA Weekly for her performance in Fighting Words, which opened at the Celtic Arts Center in Los Angeles and then transferred to the Millennium Center in Wales. She was also nominated for an ADA Best Actress for Idle Wheels at The Road Theatre, by Alaska writer/actor James Morrison. Laura appeared on Broadway in Smile. Her Off-Broadway credits include The Cocktail Hour with Nancy Marchand and Bruce Davison, Other People's Money, and Welded, directed by Jose Quintero. She toured nationally with Showboat, Doonesbury, Oliver, and My Fair Lady. Her extensive regional credits include the Arena Stage, Huntington Theatre, Cleveland Playhouse, McCarter Theatre, and the North Carolina Shakespeare Festival. LA credits include The Road Theatre, The Rogue Machine, Pasadena Playhouse, Will Geer Botanicum, Westwood Playhouse, Greenway Court, Tiffany Theatre, Fountain Theatre, Deaf West, Road Theatre Company and Sacred Fools. Some of her TV and film credits include Outcast, Doubt, Scandal, Fresh Off the Boat, Secrets and Lies, Criminal Minds, Castle, Law and Order LA, Torchwood, The Forgotten, Crash, ER, Close to Home, and The West Wing. You may have seen Laura and Frank recurring on the NBC hit My Name is Earl. Laura also shot the pilot Shredd, as Jason Lee's rather wacky mother. Laura trained at Boston University, Rutgers, and HB Studio, where she studied with Uta Hagen, Carol Rosenfeld, and Ken McMillan. She has been on the faculty of The Howard Fine Acting Studio, known as one of the best professional acting schools in LA, and in Australia for over 18 years. She is a frequent guest teacher in New Mexico and teaches her 'Authenticity Workshop' across the country.  Laura resides in Los Angeles with Frank and their two large puppies. www.lauragardner.org
Michelle Gardner currently lives in Los Angeles, and has been enjoying the magic that is the Last Frontier Theatre Conference since 2012. While she primarily works in television and film now, her first love was the stage and she has been fortunate to enjoy a long career that includes these noteworthy roles: Anita in West Side Story, Annie Oakley in Annie Get Your Gun, Claudia in Blown Sideways Through Life, Aldonza in Man Of La Mancha, Wanda in The Waiting Room, Suzanne in Twilight of the Golds, and she is one of the few women in regional theatre to perform all 42 personalities of Sam in the solo comedy, Fully Committed. She is proud to have been involved with several world premieres in Los Angeles including Joshua Fardon's Shake and Phinneas Kiyomura's Figure 8. She was named "Best Reason to Stand in Line for Theatre Tickets" by the New Times, and Backstage West called her "an absolute tour de force" for her cameo performance in Theatre of Note's Shake. On your TV set, she has been seen on House, Criminal Minds, The Closer, The Mentalist, Six Feet Under, MTV's Death Valley, Judging Amy, Bones, and the soon to be released season of Transparent on Amazon. In recent years, Michelle has been developing a stage performance art that incorporates popular music with sign language, mime, dance and movement. Some of the artists she has covered include Van Halen, Katy Perry, Bruno Mars, Eminem, Hall & Oates and her debut performance of Linkin Park's Waiting for the End at the first annual Hollywood Fringe Festival was reviewed as "totally unique," "an incredible translation," and "a great piece that definitely left me wanting more." She is proud to be a Featured Artist amongst this great group of storytellers.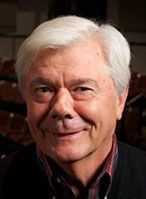 Originally from Kansas City, Michael Evan Haney is celebrating his 43nd year in professional theatre during which time he has acted and directed more than 150 productions including staging Around the World in 80 Days Off-Broadway for The Irish Repertory Theatre and appearing in Elie Wiesel's Zalmen on Broadway, and the first American production of Nicholas Nickleby. He has been an Associate Artistic Director and Artist for The Cincinnati Playhouse in the Park for fifteen years where he has directed the award winning productions of Speaking in Tongues, The Clean House, Blackbird, The Syringa Tree, Love Song, As You Like It, Crime & Punishment, Speaking In Tongues and the world premieres of The History of Invulnerability (a play about Superman and the Holocaust), Hiding Behind Comets, and A Delicate Ship. His production of A Christmas Carol has been bringing the spirit of the Holidays to Ohio for over twenty years. Michael's regional directing credits include Alabama Shakespeare Festival, Actors Theatre of Louisville, Cincinnati Shakespeare Company, The Repertory Theatre of St. Louis, Ensemble Theatre of Cincinnati, Westport Country Playhouse and Kansas City Repertory Theatre. Internationally, Mr. Haney has directed shows at the English Theatres of Vienna and Frankfurt, as well as the Edinburgh Fringe Festival. He resides in Minnesota with his wife Amy Warner. They recently finished shooting the movie Carol, with Cate Blanchett and Kyle Chandler, playing their parents.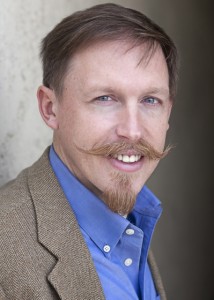 Arthur M. Jolly and his rather dubious mustache are back at the Conference for a sixth straight year – his second as a featured artist. In 2013, his play A Gulag Mouse, produced by Tosspot Productions, was an evening performance. In 2016, Sacred Fools Theatre Company produced it in Los Angeles, where it was seen by producer Vanessa Pantley & Director Simon Fink, who bought the screen rights and hired Jolly to write the screenplay. The film was shot on a soundstage in Los Angeles and on location in California and Oregon and is currently in post-production. Productions since last year's bio include the full length plays The Ithaca Ladies Read Medea (Little Fish), Long Joan Silver (Loft Ensemble), A Gulag Mouse (University of Northern Iowa), and Trash (Defiance College), and the short play Childish Things (Stella Adler Theatre/Short+Sweet Hollywood) starring Conference favorite Frank Collison; and then also performed in Chicago, courtesy of Midnight Summit Ensemble, which is like all LFTC alums. Childish Things will be published in the Applause Books Series The Best American Short Plays 2015-2016, and is scheduled to be produced as a short film in 2017. Other published plays include A Gulag Mouse, Trash, Past Curfew, The Christmas Princess, The Four Senses of Love, What the Well Dressed Girl is Wearing, Bath Time is Fun Time and two collections of one acts Thin Lines and Guilty Moments. Jolly is three-time Joining Sword and Pen winner, a finalist for the inaugural Woodward/Newman Drama Award, and was recognized by the Academy of Motion Picture Arts and Sciences with a Nicholl Fellowship in Screenwriting.  He is a member of the WGA, The Alliance of Los Angeles Playwrights, and The Dramatists Guild; repped by Brant Rose Agency. More at www.arthurjolly.com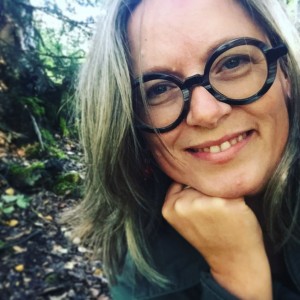 Arlitia Jones is a poet, playwright, and co-founder of TossPot Productions in Anchorage, Alaska. Her short play Tornado was chosen winner in the 38th Samuel French OOB Short Play Festival and 2014 National Award Winner Summer Shorts Festival with City Theatre, Miami, Florida. Come to me, Leopards received a workshop production in 2013 at Cyrano's Theatre.   Rush at Everlasting premiered at Perseverance Theatre in 2014. Jones received a 2014 Individual Artists Fellowship from the Rasmuson Foundation. She is an alumna of the Seattle Repertory Theatre's Playwrights' Group. Her latest play Summerland received a workshop production from Seattle Repertory Theatre in the New Play Festival last October and its world premiere at Cincinnati Playhouse in the Park in 2017. She is a resident alumna at Hedgebrook and Djerassi Resident Artists Program for 2014. She participated as an emerging playwright in the 2013 Director's Lab at Lincoln Center. Her volume of poetry The Bandsaw Riots won the Dorothy Brunsman Award for Poetry from Bear Star Press, Cohasset, California, in 2001. Jones recently finished a new adaptation of A Christmas Carol commissioned by Perseverance Theatre for their 2014/2015 and 2016 season. She is currently serving as deputy mayor of Jonestown, located in the Bear Paw Camper Park, so please stop by and introduce yourself, the tea might still be hot. Member of Blue Roses Productions and the Dramatists' Guild of America. www.arlitia.com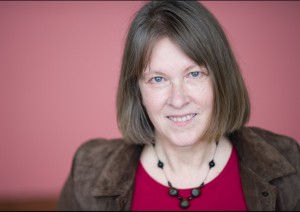 Carol Laursen is a Jack of all trades, synthesizer of some. During her undergraduate days at Reed College she engaged in parallel play with science by day and theater by night. After receiving her Bachelor's in Math and Biology, she went on to earn her MFA in Acting from Ohio University's Professional Actor Training Program. Always intrigued with the deeper mechanics of body and voice used in the service of expressive arts, she has attended a number of summer intensive trainings including two seven-week sessions of The Actor's Space, taught by Linda Putnam, Stephen Wangh and Marc Samuels who had been students of Jerzy Grotowski while he taught at NYU, Acapella Motion run by some of the originators of contact improvisation, and Canada's National Voice Intensive under the direction of David Smukler. She was managing director of Foolscap Theatre and School in Western Massachusetts until she was lured back to her native Ohio for the fulfilling experience of marriage and parenting. While there she completed 500 hours of Yoga teacher training in the Satyananda tradition and taught at an Ohio yoga center for several years. She also built a career at University Hospitals of Cleveland studying chromosomes of cancer patients, acted in or directed a dozen projects, and saw her first script, Illuminated Lizard, produced at Ensemble Theater and Cleveland Public Theatre. She is also a student at San Francisco Zen Center where she attends meditation retreats on a regular basis.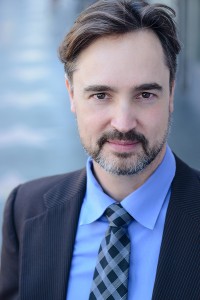 Rob Lecrone is a former Alaskan who has been living in Los Angeles since 2012. He began appearing on the Anchorage stages in the late nineties. His first two appearances at Cyrano's Off Center Playhouse in downtown Anchorage weren't as an actor, but as a writer, presenting his short stories in two solo shows in 1994 and 1995. You can find one of those stories, "The Headed and the Gutted," in North of Eden: An Anthology of Alaskan Writings. In 1998, he got his first paycheck as an actor while appearing at Cyrano's as Jack Worthing in The Importance of Being Earnest. Some of his favorite roles in Alaskan productions include Septimus Hodge in Arcadia, Crumpet in Santaland Diaries, Watson in Sherlock Holmes: The Final Adventure, and Bile in Dawson Moore's Bile in the Afterlife. He also appeared for a year and a half as the male lead in The Whale Fat Follies, where he had numerous quick changes and sang and danced as a baker's dozen of characters, including a vegetarian wolf, Elvis, Richard Simmons, a Brokeback Pirate, and many others. He was an Alaska resident for 32 years and participated in the cleanup of the Prince William Sound following the Exxon Valdez oil spill. In Los Angeles, Rob is a member of Sacred Fools Theatre Company where he has appeared in Arthur M. Jolly's A Gulag Mouse, as well as in numerous roles and episodes of the weekly wonder that is Serial Killers, Sacred Fools' competitive episodic late-night theatre. Sacred Fools also selected his five-page script Two Visits for inclusion in their experimental theatre piece, The Box: Los Angeles. As a volunteer through Laughter for a Change, he is a member of an improv group that performs once-a-month for patients and parents at Children's Hospital LA. Rob has studied extensively at the Howard Fine Acting Studio in LA, with both Howard Fine and Laura Gardner. He also studies improv at the Upright Citizens Brigade. Last summer, he took a course in Hagen Teacher Training at HB Studio in New York. He is pleased to be able to occasionally teach in Alaska, and has taught through TBA Summer Academy, the Anchorage Community Theatre, and, most recently, Midnight Sun Performing Arts. He has also taught drama as a substitute in the Anchorage School District. Rob is excited to be back coaching in the Monologue Workshop with Laura Gardner and Frank Collison, to be reprising his role as host of the conference's late-night Fringe, and to be part of the team bringing Julia Lederer's With Love and a Major Organ to the Conference mainstage.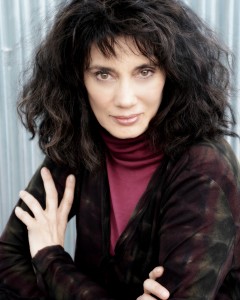 Debrianna Mansini has trained with such greats as Kim Stanley, Jose Quintero, Edward Albee and Alan Arkin. She has worked Off- Broadway in New York City at the Soho Rep. Her most recent stage appearances have been as a company member with the For Giving Ensemble in Santa Fe, New Mexico, directed by Janet Davidson: Almost, Maine; Patty in Kimberly Akimbo; Margie in the New Mexico premiere of Good People, which toured to Albuquerque; Motherhood Out Loud; Love Loss and What I Wore (touring New Mexico and Colorado); Dana in Imagining Brad; Catherine in Rapture, Blister, Burn; and last year in the acclaimed production of Country House. Ms. Mansini also starred in Ron Bloomberg's original one-acts Seriously Funny. Her solo show The Meatball Chronicles debuted in May of 2016 and is currently touring the US. Ms. Mansini has had supporting roles on numerous television movies and mini-series including recurring roles in ABC Family's The Lying Game as well as in the hit series Better Call Saul. She has also worked on numerous TV series including guest roles on The Lost Room; Longmire; Breaking Bad; Wild Fire; and In Plain Sight. Her film credits include Hell or High Water and Crazy Heart, both opposite Academy Award-winner Jeff Bridges; The War Boys; The Burning Plain; and the Sundance selection Drunktown's Finest. Ms. Mansini plays the role of Georgia O'Keeffe in the upcoming PBS film Awakening in Taos.
Cassandra Medley's most recently produced plays include: American Slavery Project, 2012-13, NYC, Cell, Molelo Theater-San Diego, California; Cell, Ensemble Studio Theatre Marathon 2011; Daughter, Ensemble Studio Theatre Marathon 2009; Noon Day Sun, August, 2008, Diverse City Theatre Company—Theatre Row, New York City; and Relativity, a commission from the Alfred P. Sloan Foundation, Ensemble Studio Theatre, 2004. Relativity, produced has been by Kuntu Rep. of Pittsburg, Southern Rep. of New Orleans, 2007, the Ensemble Studio Theatre, May, 2006, the St. Louis Black Repertory Theatre, February, 2006, and the Magic Theatre in San Francisco in June, 2004. Cell is published in the Dramatist Play Service anthology Outstanding One-Act Plays—2012 Dramatists Play Service. Daughter published by Broadway Play Publishing, 2012. Relativity won the 2006 Audelco August Wilson Playwriting Award and was featured on Science Friday, National Public Radio, and published by Broadway Play Publishing. Relativity was featured in online radio broadcast of the play, Los Angeles Repertory Theatre –February, 2008. Noon Day Sun was nominated for the 2008 August Wilson Playwriting ward. Noon Day Sun is published by Broadway Play Publishing, Marathon 2004-06, as well as by Broadway Play Publishing. Ms. Medley has also the received the 2004 Going to the River Writers Life Achievement Award, 2002 Ensemble Studio Theatre 25th Anniversary Award for Theatre Excellence, the 2001- Theatrefest Regional Playwriting Award for Best Play, the 1995 New Professional Theatre Award, and the 1995 Marilyn Simpson Award. She was a 1989 finalist for the Susan Smith Blackburn Award in Playwriting, and won the 1990 National Endowment for the Arts Playwright Award. She was 1986 recipient of the New York Foundation for the Arts Grant and a New York State Council on the Arts Grant for 1987. She teaches playwriting at Sarah Lawrence College, has taught at New York University, and has also served as guest artist at Columbia University, the University of Iowa Playwrights Workshop and Seattle University. Cassandra worked as a staff writer for ABC Television: One Life to Live – 1995-97. She is a playwright member of the Ensemble Studio Theatre, and New River Dramatists, and the Dramatists Guild.
Shane Mitchell is the founding Artistic Director of TBA Theatre in Anchorage, and is among Alaska's most prolific actors, playwrights, and directors. After earning his Master's Degree in Theater Communication from Wichita State University, he immediately went to work at Wichita Summer Rep, and since that time has worked for many theater companies across the nation. He is the author of over 50 plays that are frequently produced all over the world. His published works include Jolly Roger, King of the Pirates, The Enchanted Pajamas, and Half a King Is Better Than None, all intended for young audiences. His commissioned works include The Courtship of Zach and Ada for the Alaska Humanities Forum and Cyrano's Theater, Omega for the International Polar Year, the five play Understanding Cycle for The Alaska Native Tribal Health Consortium, as well as works for The Anchorage Ballet, The Anchorage Symphony, Anchorage Community Theater, The Anchorage School District, and several others. The Death or Edgar Allan Poe is perennially produced at the Poe museum in Richmond Virginia. His play The Resurrection Of Humpty Dumpty was a part of the Samuel French Short Play Festival, and four of his plays have been performed at the Edinburgh Festival Fringe. In 2000, he was selected as an American representative to the Olympic Arts Festival, in celebration of the games in Sydney, Australia, where his collaborative production was named Best of The Festival. Proud of his Celtic heritage, his plays are often set in or reflect the culture of Scotland and Ireland and his original work The Daemon of Darby Castle resides as part of the collection at Leap Castle in Coolderry Ireland. He has been honored with two Patricia Neil Acting Awards, the Jerry Harper Service Award, The UAA Alumnus of Distinction Award, and was named by the readers of the Anchorage Press as Anchorage's Best Actor in 2015. Shane is a member of the Dramatists Guild of America.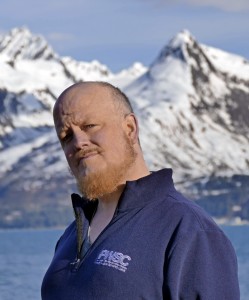 Dawson Moore is a playwright, director, teacher, and actor. He works for Prince William Sound College, for whom he has coordinated the play development-focused Last Frontier Theatre Conference since 2003. He began writing plays in 1994, developing the plays The Making of Eye Contact, Domestic Companion, and Sand & Granite On Liberty at UAA. Since then, his plays have been produced in Off-Broadway, across the country, and internationally in Canada, Italy, and Namibia. He has won national playwriting awards for his short comedies In a Red Sea The Peach, Burning, The Bus, Bile in the Afterlife, and Domestic Companion. Six Dead Bodies Duct-Taped to a Merry-Go-Round, which he co-wrote with Lindsay Marianna Walker, is included in Applause Books' The Best American Short Plays 2010-2011, and has been turned into a short film by Kevin T. Bennett. The companies who have staged his work include TBA Theatre, Kokopelli Theatre Company, Theatre Artists Conspiracy, Three Wise Monkeys, Unidentified Theatre Company, Reston Community Players, Impact Theatre, Bellingham Theatre Guild, UAA Theatre & Dance, Circle East, Fairbanks Drama Association, Eccentric Theatre Company, Bradley University, Prince William Sound Community College, Eureka Theatre Company, Expanded Arts Theatre, 78th Street Studio Theatre, Las Positas College, Theatro del Naville, Isis Arts Collective, Nearly Stellar Entertainment, Love Creek Productions, Playwrights Center of San Francisco, Venue 9, TOAST, the Rough Theatre Company, Two Spoons Theatre Company, Northwest Playwrights Alliance, Theatre Limina, Alleyway Theatre, Java Theatre, the University of Idaho, and the Mid-America Theatre Conference, among others. His other plays include LibidOFF; Happy Loving Couples are a Thing of the Past; Alyson and the Great Bagel Mistake; The Fears of Harold Shivvers; Living with the Savage; Oh, Nancy!; Secret Stuffing; Laundry Day; Love's Lumberings Remembered; Skid Marks; The Tie; and The War of Virginia and Alabama. He has also served as a play respondent and/and or teacher for the Playwrights Showcase of the Western Region, the William Inge Theatre Festival, the Playwrights Center of San Francisco, the Mississippi Delta Tennessee Williams Festival, and for the Blaine Quarnstrom Playwright's Series at the University of Southern Mississippi. He is a member of the Anchorage-based theatre company Three Wise Moose, who produce new works by Alaska's playwrights, including the Alaska Overnighters, which to date has produced 251 new plays by 64 different writers. He is on-line at www.dawsonmoore.com.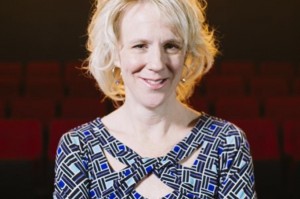 Teresa K. Pond was thrilled to return to Anchorage in 2016 as Cyrano's Theatre Company's Producing Artistic Director. Born and raised in the Anchorage theater scene (her first show was at Grant Hall Theatre when she was 10 weeks old!), Teresa has performed, directed, and produced theatre of all styles and sensibilities in Anchorage throughout her career. After her BFA in Communications at Chapman University, she served Executive Director of Anchorage Community Theatre for several years in the 90s. After receiving her MFA in Directing from UC-Irvine, she moved to New York City where she has directed professionally Off-Broadway, across the country regionally, and internationally. She has worked Off-Broadway with Women's Project Theatre, New York Classical Theatre, and Vital Theatre Company; also directed and produced with NewShow theatre development, NY Fringe Festival, and numerous theaters regionally over the past 15 years. She spent two seasons as Producing Artistic Director of a professional summer theatre in Pennsylvania (Millbrook Playhouse). She has served on arts councils, development groups, and other committee associations; locally, she has directed with organizations such as Perseverance Theatre (Peter and the Starcatcher), Cyrano's Theatre, ACT, ATY, Alaska Native Heritage Center, Alaska Dance Theatre, Out North Theatre, and collaborated with UAA Department of Theatre with several other organizations, non-profit and charitable groups in a variety of roles. Teresa is a proud member of Stage Directors and Choreographer's Society (SDC).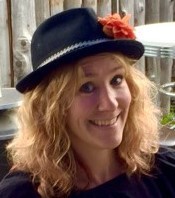 Schatzie Schaefers is an Alaskan theatre artist whose plays have been produced in cities across the U.S. including New York, Seattle, Minneapolis, and San Francisco, as well as in her home state in Anchorage, Valdez, Fairbanks, Homer and Juneau. Her newest full-length play, Silver Thaw, will be kick off the 2017-2018 season at Anchorage Community Theatre in the fall. Her play, Vashon, was developed with Bay Area dramaturg Jayne Wenger and was workshopped at Juneau's Perseverance Theatre in January 2011.  Other highlights include Kokopelli Theatre's production of Just Like Julia at NYC's Shetler Studios in 2010, A Fabulous Coat and Snow in Galveston at Impact Theatre of Brooklyn's Winter One-Act Festivals in 2007 & 2008, and Asparagus in Quo Vadimus Arts' ID America Festival in NYC in 2007.  Schatzie wrote TV pilots and treatments with Alaska Pilot Project in 2012. After working for more than twenty years as a radio disc jockey, Schatzie now narrates audiobooks for Amazon/Audible. As an actress, her favorite roles include Honey in Who's Afraid of Virginia Woolf? (Cyrano's), Lisa in Well (Out North), Claire in Fuddy Meers (Manbites Dog, Durham, NC), Beth in A Lie of the Mind (Open Door, Chapel Hill, NC), Rita in Prelude to a Kiss (Valley Performing Arts), Lady Anne in Richard 3 (UAA), and Felice in Kafka Dances (Cyrano's.) Directing work includes Sherlock Holmes: The Final Adventure (Anchorage Community Theatre), Becky's New Car (Cyrano's), Rounding Third and Sway Me, Moon (Out North.) She has a long history of participating in LFTC, dating back to 1994. She is a member of New York's Blue Roses Theatre Company. Schatzie is the lead singer of the pop/rock band Agents of Karma. She lives in Anchorage.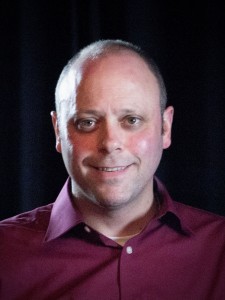 Born and raised in Anchorage, Warren Weinstein has been active in the local theater community since the early 1990s, performing in ACT's A Christmas Carol, Inherit the Wind, and Fiddler on the Roof, and in Anchorage Opera's Carmen. He took a break from theater to complete his degree in History, travel through Europe, and enjoy the Alaskan outdoors. Warren returned to the stage as a member of Scared Scriptless Improv in 2005, where he fell in love with improvised theater, specifically improvised comedy. Since then he has performed in over 300 improvised performances across Alaska, and performed improv comedy in New York, Chicago, and Los Angeles. He has trained and performed with instructors from Improv Olympic, Annoyance Theater, and Upright Citizens Brigade. He has served as the Artistic Director, Education Director, and eventually owner of Scared Scriptless, teaching both adults and youths the skills of Improv, and directing numerous improvised performances. Recently Warren has returned to scripted theater to complement his work in improv. He performed and directed in the last two Overnighters productions with TBA Theater, as well as performing in TBA's The Burning and The Wizard of Oz, and performing in Cyrano's productions of One Hundred Years of Anchorage – Week 8 and The Good Times are Killing Me. Warren is proud and honored to be reading and teaching improv at the Last Frontier Theater conference.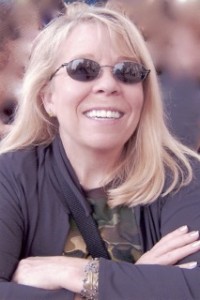 Jayne Wenger is a director and dramaturg whose exclusive focus is on original material. She has developed the emerging work of acclaimed playwrights, composers and choreographers nationwide and her work has been recognized with numerous awards. She is the past Artistic Director of Bay Area Playwrights Foundation and Women's Ensemble in New York. Currently she is the Director of Creative Process for the BAPF. Current projects include Blues is a Woman by Pamela Rose (bluesisawomen.com) a touring theatrical music concert celebrating blues singers from Ma Rainey to Bonnie Raitt, The Unreliable Bestiary (unreliablebestiary.org) an ongoing project by Deke Weaver, and The Dyke And The Porn Star by Bayla Travis. Selected recent collaborations include Michelle Carter's Rose In America; The Lariat, a new opera by Lisa Scola Prosek, LOVEBIRDS by Marga Gomez and Men Think They Are Better Than Grass with the Deborah Slater Dance Theater. She has had the privilege of working with many talented Alaska theater makers, directing Arlitia Jones Comes To Me Leopards as well as dramaturging her Make Good The Fires and Rush At Everlasting, and working with Schatzie Schaefers, Sandy Harper, and Anne Hanley, to name a few. She was the original director and dramaturg for The Winter Bear Project an on-going performing arts and social outreach initiative focused on teen suicide in rural Native Alaskan communities. She is an alumna of Djerassi Resident Artist Program; a guest artist and advisory board member for The Last Frontier Theatre Conference in Valdez, Alaska, and has taught at ArtWorkshop International in Assisi, Italy, and San Francisco State University. She is a member of the Dramatists Guild, Literary Managers and Dramaturgs of the Americas and the League of Professional Theater Women.
A Last Frontier Theatre Conference family member for over a decade, Carrie Yanagawa is pleased to return to beautiful Valdez as director of the Ten-Minute Play Slam. An Anchorage-based director, scenic designer, and painter, she currently serves as the resident scenic charge artist for the Anchorage Opera and is a proud company member of Anchorage's critically-acclaimed TossPot Productions. Selected recent directing credits for new plays include Kevin Armento's Good Men Wanted (TossPot Productions); the Conference Ten-Minute Play Slam (2014-present); portions of Fourplay: Four Short Plays by Alaskans (Three Wise Moose); and a many short plays for The Alaska Overnighters. Selected recent scenic design credits include: The Mikado; Aklaq and Nayak (An Alaska Native adaptation of Hansel and Gretel designed to tour to young audiences in rural Alaskan villages); Mozart and Salieri; The Impresario; La cambiale di matrimonio (Anchorage Opera); Good Men Wanted; Arthur M. Jolly's A Gulag Mouse (TossPot Productions); Hedda Gabler; and Arlitia Jones' Come to Me, Leopards (Cyrano's Theatre Company). Selected recent regional scenic painting credits include productions with Juneau's Perseverance Theatre, Bermuda's Earl Cameron Theatre, and London's National Theatre.
List is subject to change. Other artists will be added, and others may drop off if schedule conflicts arise.