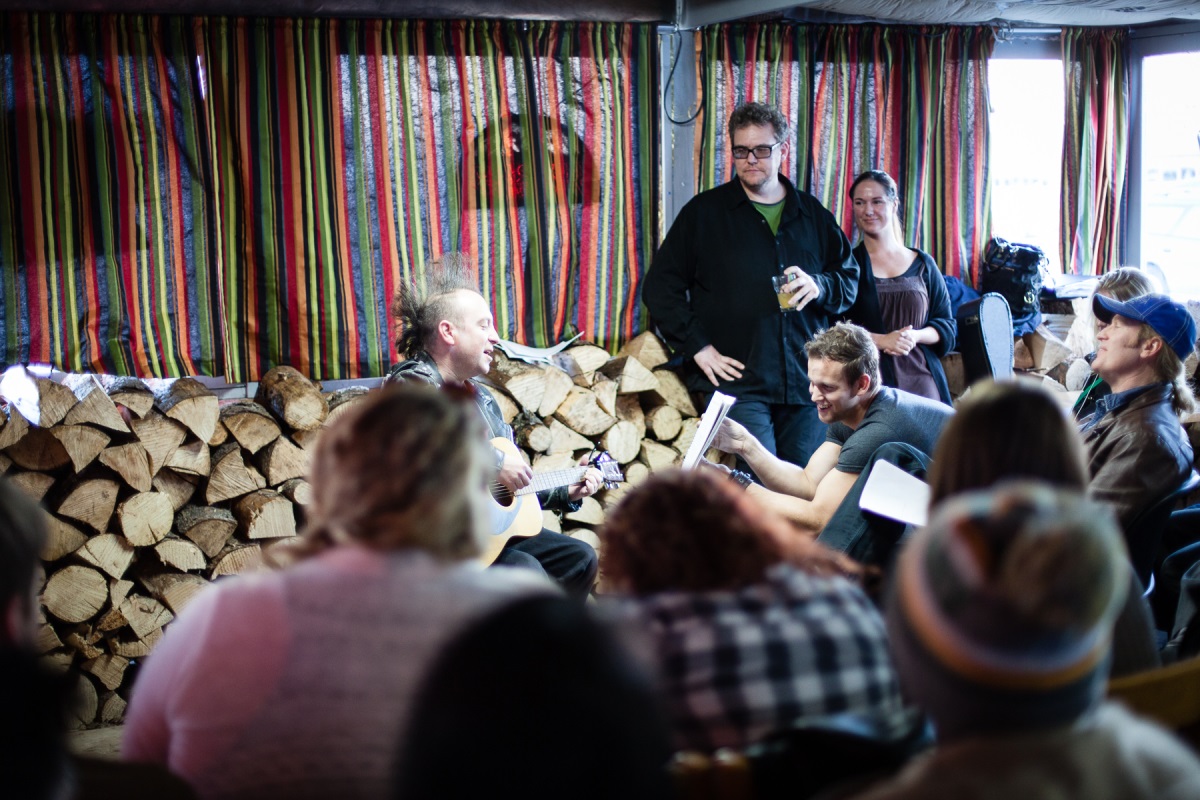 The Fringe Festival at the Last Frontier Theatre Conference features late night readings and other performance art at off-site locations. Generally focused on short work, the Fringe runs Sunday to Thursday each year. For more information on the Fringe Festival, e-mail Fringe Coordinator Janna Shaw at jannafringe@yahoo.com.
The Fringe started in 1998. Play Lab founder Michael Warren Powell had a play he wanted to hear that hadn't gotten into the Lab, so a bunch of people gathered in the student commons of PWSCC after everything else was done, at about 11:00 p.m., and the tradition was started.
In 2001, Erick Hayden and Barry Levine stepped in to take over coordination of the event. In their ten-year tenure, the event became more regular in its scheduling, and the Fringe began to receive more support from the Conference. It performed in many spaces, including the Totem Inn, Ernesto's Taquiera, the Glacier Sound Inn, the Fat Mermaid, and the Best Western, its current home. Regardless of location, there is rarely an empty seat at this popular event.
From 2012 to 2014, Bostin Christopher and Janna Shaw became Coordinators. In 2015, Rob Lecrone has stepped in to replace Bostin.